2018-02-19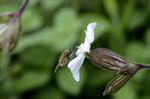 Genomic imprinting mediates dosage compensation in a young plant XY system
Aline Muyle, Niklaus Zemp, Cecile Fruchard, Radim Cegan, Jan Vrana, Clothilde Deschamps, Raquel Tavares, Franck Picard, Roman Hobza, Alex Widmer, Gabriel Marais
10.1101/179044
Recommended by
Tatiana Giraud and Judith Mank based on reviews by 3 anonymous reviewers
Dosage compensation by upregulation of maternal X alleles in both males and females in young plant sex chromosomes
Sex chromosomes evolve as recombination is suppressed between the X and Y chromosomes. The loss of recombination on the sex-limited chromosome (the Y in mammals) leads to degeneration of both gene expression and gene content for many genes [1]. Loss of gene expression or content from the Y chromosome leads to differences in gene dose between males and females for X-linked genes. Because expression levels are often correlated with gene dose [2], these hemizygous genes have a lower expression leve...
More
2017-11-07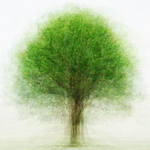 MaxTiC: Fast ranking of a phylogenetic tree by Maximum Time Consistency with lateral gene transfers
Cédric Chauve, Akbar Rafiey, Adrian A. Davin, Celine Scornavacca, Philippe Veber, Bastien Boussau, Gergely J Szöllosi, Vincent Daubin, and Eric Tannier
10.1101/127548
Recommended by
Tatiana Giraud and Toni Gabaldon based on reviews by

Mukul Bansal

,

Alexandros Stamatakis

and 2 anonymous reviewers
Dating nodes in a phylogeny using inferred horizontal gene transfers
Dating nodes in a phylogeny is an important problem in evolution and is typically performed by using molecular clocks and fossil age estimates [1]. The manuscript by Chauve et al. [2] reports a novel method, which uses lateral gene transfers to help ordering nodes in a species tree. The idea is that a lateral gene transfer can only occur between two species living at the same time, which indirectly informs on node relative ages in a phylogeny: the donor species cannot be more recent than the r...
More