2019-10-24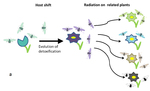 Testing host-plant driven speciation in phytophagous insects : a phylogenetic perspective
Emmanuelle Jousselin, Marianne Elias
https://arxiv.org/abs/1910.09510v1
Recommended by
Hervé Sauquet based on reviews by

Brian O'Meara

and 1 anonymous reviewer
Phylogenetic approaches for reconstructing macroevolutionary scenarios of phytophagous insect diversification
Plant-animal interactions have long been identified as a major driving force in evolution. However, only in the last two decades have rigorous macroevolutionary studies of the topic been made possible, thanks to the increasing availability of densely sampled molecular phylogenies and the substantial development of comparative methods. In this extensive and thoughtful perspective [1], Jousselin and Elias thoroughly review current hypotheses, data, and available macroevolutionary methods to unders...
More
2017-09-29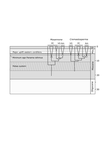 Parallel diversifications of Cremastosperma and Mosannona (Annonaceae), tropical rainforest trees tracking Neogene upheaval of the South American continent
Michael D. Pirie, Paul J. M. Maas, Rutger A. Wilschut, Heleen Melchers-Sharrott & Lars W. Chatrou
10.1101/141127
Recommended by
Hervé Sauquet based on reviews by

Thomas Couvreur

and

Hervé Sauquet
Unravelling the history of Neotropical plant diversification
South American rainforests, particularly the Tropical Andes, have been recognized as the hottest spot of plant biodiversity on Earth, while facing unprecedented threats from human impact [1,2]. Considerable research efforts have recently focused on unravelling the complex geological, bioclimatic, and biogeographic history of the region [3,4]. While many studies have addressed the question of Neotropical plant diversification using parametric methods to reconstruct ancestral areas and patterns of...
More