2019-11-21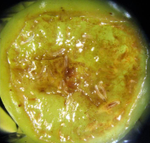 Environmental specificity in Drosophila-bacteria symbiosis affects host developmental plasticity
Robin Guilhot, Antoine Rombaut, Anne Xuéreb, Kate Howell, Simon Fellous
10.1101/717702
Recommended by
Wolf Blanckenhorn based on reviews by

Pedro Simões

and 1 anonymous reviewer
Nutrition-dependent effects of gut bacteria on growth plasticity in Drosophila melanogaster
It is well known that the rearing environment has strong effects on life history and fitness traits of organisms. Microbes are part of every environment and as such likely contribute to such environmental effects. Gut bacteria are a special type of microbe that most animals harbor, and as such they are part of most animals' environment. Such microbial symbionts therefore likely contribute to local adaptation [1]. The main question underlying the laboratory study by Guilhot et al. [2] was: How ...
More
2018-03-19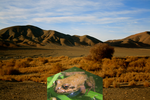 Natural selection on plasticity of thermal traits in a highly seasonal environment
Leonardo Bacigalupe, Juan Diego Gaitan-Espitia, Aura M Barria, Avia Gonzalez-Mendez, Manuel Ruiz-Aravena, Mark Trinder, Barry Sinervo
10.1101/191825
Recommended by
Wolf Blanckenhorn based on reviews by

Nadia Aubin-Horth

,

Wolf Blanckenhorn

and

Dries Bonte
Is thermal plasticity itself shaped by natural selection? An assessment with desert frogs
It is well known that climatic factors – most notably temperature, season length, insolation and humidity – shape the thermal niche of organisms on earth through the action of natural selection. But how is this achieved precisely? Much of thermal tolerance is actually mediated by phenotypic plasticity (as opposed to genetic adaptation). A prominent expectation is that environments with greater (daily and/or annual) thermal variability select for greater plasticity, i.e. better acclimation ca...
More
2016-12-19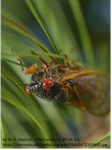 Geographic body size variation in the periodical cicadas Magicicada: implications for life cycle divergence and local adaptation
Koyama T, Ito H, Kakishima S, Yoshimura J, Cooley JR, Simon C, Sota T
10.1111/jeb.12653
Recommended by
Wolf Blanckenhorn and Thomas Flatt
Megacicadas show a temperature-mediated converse Bergmann cline in body size (larger in the warmer south) but no body size difference between 13- and 17-year species pairs
Periodical cicadas are a very prominent insect group in North America that are known for their large size, good looks, and loud sounds. However, they are probably known best to evolutionary ecologists because of their long juvenile periods of 13 or 17 years (prime numbers!), which they spend in the ground. Multiple related species living in the same area are often coordinated in emerging as adults during the same year, thereby presumably swamping any predators specialized on eating them.
Life...
More