2019-02-05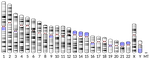 The quiescent X, the replicative Y and the Autosomes
Guillaume Achaz, Serge Gangloff, Benoit Arcangioli
10.1101/351288
Recommended by
Nicolas Galtier based on reviews by

Robert Lanfear

and

Marc Robinson-Rechavi
Replication-independent mutations: a universal signature ?
Mutations are the primary source of genetic variation, and there is an obvious interest in characterizing and understanding the processes by which they appear. One particularly important question is the relative abundance, and nature, of replication-dependent and replication-independent mutations - the former arise as cells replicate due to DNA polymerization errors, whereas the latter are unrelated to the cell cycle. A recent experimental study in fission yeast identified a signature of mutatio...
More
2017-10-06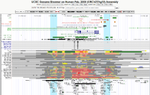 Evolutionary analysis of candidate non-coding elements regulating neurodevelopmental genes in vertebrates
Francisco J. Novo
10.1101/150482
Recommended by
Marc Robinson-Rechavi based on reviews by

Charles Danko

and

Marc Robinson-Rechavi
Combining molecular information on chromatin organisation with eQTLs and evolutionary conservation provides strong candidates for the evolution of gene regulation in mammalian brains
In this manuscript [1], Francisco J. Novo proposes candidate non-coding genomic elements regulating neurodevelopmental genes.
What is very nice about this study is the way in which public molecular data, including physical interaction data, is used to leverage recent advances in our understanding to molecular mechanisms of gene regulation in an evolutionary context. More specifically, evolutionarily conserved non coding sequences are combined with enhancers from the FANTOM5 project, DNAse ...
More