2020-01-23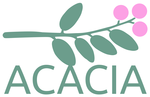 A novel workflow to improve multi-locus genotyping of wildlife species: an experimental set-up with a known model system
Gillingham, Mark A. F., Montero, B. Karina, Wilhelm, Kerstin, Grudzus, Kara, Sommer, Simone and Santos, Pablo S. C.
10.1101/638288
Recommended by
François Rousset based on reviews by

Thomas Bigot

,

Sebastian Ernesto Ramos-Onsins

and

Helena Westerdahl
Improving the reliability of genotyping of multigene families in non-model organisms
The reliability of published scientific papers has been the topic of much recent discussion, notably in the biomedical sciences [1]. Although small sample size is regularly pointed as one of the culprits, big data can also be a concern. The advent of high-throughput sequencing, and the processing of sequence data by opaque bioinformatics workflows, mean that sequences with often high error rates are produced, and that exact but slow analyses are not feasible.
The troubles with bioinformatics ...
More