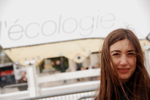 GIRAUD Tatiana
Ecologie, Systematique et evolution, CNRS Universite Paris Sud, Orsay, France
Adaptation, Behavior & Social Evolution, Bioinformatics & Computational Biology, Evolutionary Applications, Evolutionary Dynamics, Evolutionary Ecology, Genome Evolution, Genotype-Phenotype, Hybridization / Introgression, Life History, Molecular Evolution, Phylogenetics / Phylogenomics, Phylogeography & Biogeography, Population Genetics / Genomics, Reproduction and Sex, Speciation, Species interactions
recommender, manager
Recommendations:
2
Review:
1
Educational and work
2009 Directrice de Recherches CNRS Laboratoire d'Ecologie, Systématique et Evolution, Université Paris Sud. 2004 HDR 2001 Chargé de recherche CNRS Laboratoire d'Ecologie, Systématique et Evolution, Université Paris Sud. 2000 2001 Post-doc Laboratoire d'Ecologie, Systématique et Evolution, Université Paris Sud. 1999 2000 Post-doc Institut de Zoologie et d'Ecologie Animale, Université de Lausanne. 1998-1999 ATER Université Paris 13. 1995-1998 Thèse. INRA, Versailles. 1994-1995 DEA Biodiversité, Génétique et Evolution, INAPG-Université Paris 6 1992-1995 INA-PG (Institut National Agronomique de Paris-Grignon).
Recommendations: 2
19 Feb 2018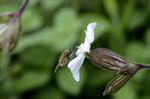 Genomic imprinting mediates dosage compensation in a young plant XY system
Dosage compensation by upregulation of maternal X alleles in both males and females in young plant sex chromosomes
Recommended by Tatiana Giraud and Judith Mank based on reviews by 3 anonymous reviewers
Sex chromosomes evolve as recombination is suppressed between the X and Y chromosomes. The loss of recombination on the sex-limited chromosome (the Y in mammals) leads to degeneration of both gene expression and gene content for many genes [1]. Loss of gene expression or content from the Y chromosome leads to differences in gene dose between males and females for X-linked genes. Because expression levels are often correlated with gene dose [2], these hemizygous genes have a lower expression levels in the heterogametic sex. This in turn disrupts the stoichiometric balance among genes in protein complexes that have components on both the sex chromosomes and autosomes [3], which could have serious deleterious consequences for the heterogametic sex.
To overcome these deleterious effects of degeneration, the expression levels of dosage sensitive X-linked genes, and in some organisms, entire X chromosomes, are compensated, the expression of the single copy of in the heterogametic sex being increased. Dosage compensation for such genes has evolved in several species, restoring similar expression levels as in the ancestral state in males and/or equal gene expression in males and females [4-8]. The mechanisms for dosage compensation are variable among species and their evolutionary paths are not fully understood, as the few model sex chromosomes studied so far have old, and highly degenerate sex chromosomes [4-7].
Muyle et al. [9] studied the young sex chromosomes of the plant Silene latifolia, which has young sex chromosomes (4 MY) and highly variable dosage compensation [10, 11]. The authors used both an outgroup species without sex chromosomes for obtaining a proxy for ancestral expression levels before Y degeneration, and implemented methods to identify sex-linked genes and disentangle paternal versus maternal allele expression [12]. Using these elements, Muyle et al. [9] reveal upregulation of maternal X alleles in both males and females in the young S. latifolia sex chromosomes [9], possibly by genomic imprinting. The upregulation in both sexes of the maternal X alleles likely yields non-optimal gene expression in females, which is strikingly consistent with the theoretical first step of dosage compensation as postulated by Ohno [8], which predicts restoration of ancestral expression in males, over-expression in females, and unequal expression in the two sexes. These findings provide surprising insight into the earliest stages of dosage compensation, one of the most intriguing aspects of evolutionary biology.
References
[1] Bachtrog D. 2013. Y chromosome evolution: emerging insights into processes of Y-chromosome degeneration? Nature Reviews Genetics 14: 113–124. doi: 10.1038/nrg3366
[2] Malone JH, Cho D-Y, Mattiuzzo NR, Artieri CG, Jiang L, Dale RK, Smith HE, McDaniel J, Munro S, Salit M, Andrews J, Przytycka TM and Oliver B. 2012. Mediation of Drosophila autosomal dosage effects and compensation by network interactions. Genome Biology 13: R28. doi: 10.1186/gb-2012-13-4-r28
[3] Pessia E, Makino T, Bailly-Bechet M, McLysaght A and Marais GAB. 2012. Mammalian X chromosome inactivation evolved as a dosage-compensation mechanism for dosage-sensitive genes on the X chromosome. Proceedings of the National Academy of Sciences of the United States of America. 109: 5346–5351. doi: 10.1073/pnas.1116763109.
[4] Graves JAM. 2016. Evolution of vertebrate sex chromosomes and dosage compensation. Nature Reviews Genetics 17: 33–46. doi: 10.1038/nrg.2015.2
[5] Mank JE. 2013. Sex chromosome dosage compensation: definitely not for everyone. Trends in Genetics 12: 677–683. doi: 10.1016/j.tig.2013.07.005
[6] Pessia E and Engelstädter J. 2014. The evolution of X chromosome inactivation in mammals: the demise of Ohno's hypothesis? Cellular and Molecular Life Sciences 71: 1383–1394. doi: 10.1007/s00018-013-1499-6
[7] Muyle A, Shearn R and Marais GAB. 2017. The evolution of sex chromosomes and dosage compensation in plants. Genome Biology and Evolution 9: 627–645. doi: 10.1093/gbe/evw282
[8] Ohno S. 1967. Sex chromosomes and sex linked genes. Springer, Berlin Heidelberg New York.
[9] Muyle A, Zemp N, Fruchard C, Cegan R, Vrana J, Deschamps C, Tavares R, Picard F, Hobza R, Widmer A and Marais GAB. 2018. Genomic imprinting mediates dosage compensation in a young plant XY system. bioRxiv 118695, ver. 6 peer-reviewed by Peer Community In Evolutionary Biology. doi: 10.1101/179044
[10] Papadopulos AST, Chester M, Ridout K and Filatov DA. 2015. Rapid Y degeneration and dosage compensation in plant sex chromosomes. Proceedings of the National Academy of Sciences of the United States of America 112: 13021–13026. doi: 10.1073/pnas.1508454112
[11] Bergero R, Qiu S and Charlesworth D. 2015. Gene loss from a plant sex chromosome system. Current Biology 25: 1234–1240. doi: 10.1016/j.cub.2015.03.015
[12] Muyle A, Kafer J, Zemp N, Mousset S, Picard F and Marais GAB. 2016. SEX-DETector: a probabilistic approach to study sex chromosomes in non-model organisms. Genome Biology and Evolution 8: 2530–2543. doi: 10.1093/gbe/evw172
07 Nov 2017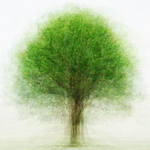 MaxTiC: Fast ranking of a phylogenetic tree by Maximum Time Consistency with lateral gene transfers
Dating nodes in a phylogeny using inferred horizontal gene transfers
Recommended by Tatiana Giraud and Toni Gabaldon based on reviews by

Alexandros Stamatakis

,

Mukul Bansal

and 2 anonymous reviewers
Dating nodes in a phylogeny is an important problem in evolution and is typically performed by using molecular clocks and fossil age estimates [1]. The manuscript by Chauve et al. [2] reports a novel method, which uses lateral gene transfers to help ordering nodes in a species tree. The idea is that a lateral gene transfer can only occur between two species living at the same time, which indirectly informs on node relative ages in a phylogeny: the donor species cannot be more recent than the recipient species. Horizontal gene transfers are increasingly recognized as frequent, even in eukaryotes, and especially in micro-organisms that have little fossil records [3-7]. Yet, such an important source of information has been very rarely used so far for inferring relative node ages in phylogenies. In this context, the method by Chauve et al. [2] represents an innovative and original approach to a difficult problem. An obvious limitation of the approach is that it relies on inferences of horizontal transfers, which detection is in itself a difficult problem. Incomplete taxon sampling, or the extinction of the true donor lineage may render patterns difficult to interpret in a temporary fashion. Yet, for clades with no fossils this may be the only piece of information we have at hand, and the growing amount of sequence data is likely to minimize issues derived from incomplete sampling.
The developed method, MaxTiC (for Maximal Time Consistency) [2], represents a very nice application of theoretical developments on the well-known « Feedback Arc Set » computer science problem to the evolutionary question of ordering nodes in a phylogeny. MaxTiC uses as input a species tree and a set of time constraints based on lateral gene transfers inferred using other softwares, and minimizes conflicts between node ordering and these time constraints. The application of MaxTiC on simulated datasets indicated that node ordering was fairly accurate [2]. MaxTiC is implemented in a freely available software, which represents original and relevant contribution to the field of evolutionary biology.
References
[1] Donoghue P and Smith M, editors. 2003. Telling the evolutionary time. CRC press.
[2] Chauve C, Rafiey A, Davin AA, Scornavacca C, Veber P, Boussau B, Szöllősi GJ, Daubin V and Tannier E. 2017. MaxTiC: Fast ranking of a phylogenetic tree by Maximum Time Consistency with lateral gene transfers. bioRxiv 127548, ver. 6 of 6th November 2017. doi: 10.1101/127548
[3] Ropars J, Rodríguez de la Vega RC, Lopez-Villavicencio M, Gouzy J, Sallet E, Debuchy R, Dupont J, Branca A and Giraud T. 2015. Adaptive horizontal gene transfers between multiple cheese-associated fungi. Current Biology 19, 2562–2569. doi: 10.1016/j.cub.2015.08.025
[4] Novo M, Bigey F, Beyne E, Galeote V, Gavory F, Mallet S, Cambon B, Legras JL, Wincker P, Casaregola S and Dequin S. 2009. Eukaryote-to-eukaryote gene transfer events revealed by the genome sequence of the wine yeast Saccharomyces cerevisiae EC1118. Proceeding of the National Academy of Science USA, 106, 16333–16338. doi: 10.1073/pnas.0904673106
[5] Naranjo-Ortíz MA, Brock M, Brunke S, Hube B, Marcet-Houben M, Gabaldón T. 2016. Widespread inter- and intra-domain horizontal gene transfer of d-amino acid metabolism enzymes in Eukaryotes. Frontiers in Microbiology 7, 2001. doi: 10.3389/fmicb.2016.02001
[6] Alexander WG, Wisecaver JH, Rokas A, Hittinger CT. 2016. Horizontally acquired genes in early-diverging pathogenic fungi enable the use of host nucleosides and nucleotides. Proceeding of the National Academy of Science USA. 113, 4116–4121. doi: 10.1073/pnas.1517242113
[7] Marcet-Houben M, Gabaldón T. 2010. Acquisition of prokaryotic genes by fungal genomes. Trends in Genetics. 26, 5–8. doi: 10.1016/j.tig.2009.11.007
Review: 1
16 Nov 2018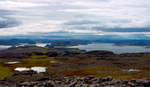 Fine-grained habitat-associated genetic connectivity in an admixed population of mussels in the small isolated Kerguelen Islands
Introgression from related species reveals fine-scale structure in an isolated population of mussels and causes patterns of genetic-environment associations
Recommended by Marianne Elias based on reviews by

Thomas Broquet

and

Tatiana Giraud
Assessing population connectivity is central to understanding population dynamics, and is therefore of great importance in evolutionary biology and conservation biology. In the marine realm, the apparent absence of physical barriers, large population sizes and high dispersal capacities of most organisms often result in no detectable structure, thereby hindering inferences of population connectivity. In a review paper, Gagnaire et al. [1] propose several ideas to improve detection of population connectivity. Notably, using simulations they show that under certain circumstances introgression from one species into another may reveal cryptic population structure within that second species.
The isolated Kerguelen archipelago in the south of Indian Ocean represents a typical situation where the structure of coastal marine organisms is expected to be difficult to detect. In an elegant genomic study, Fraïsse et al. [2] take advantage of introgression from foreign lineages to infer fine-grained population structure in a population of mussels around the Kerguelen archipelago, and investigate its association with environmental variables. Using a large panel of genome-wide markers (GBS) and applying a range of methods that unravel patterns of divergence and gene flow among lineages, they first find that the Kerguelen population is highly admixed, with a major genetic background corresponding to the southern mussel lineage Mytilus platensis introgressed by three northern lineages. By selecting a panel of loci enriched in ancestry-informative SNPs (ie, SNPs highly differentiated among northern lineages) they then detect a fine-scale genetic structure around the Kerguelen archipelago, and identify a major connectivity break. They further show an associating between the genetic structure and environmental variables, particularly the presence of Macrocystis kelp, a marker of habitat exposure to waves (a feature repeatedly evidenced to be important for mussels). While such association pattern could lead to the interpretation that differentiated SNPs correspond to loci directly under selection or linked with such loci, and even be considered as support for adaptive introgression, Fraïsse et al. [2] convincingly show by performing simulations that the genetic-environment association detected can be entirely explained by dispersal barriers associated with environmental variables (habitat-associated connectivity). They also explain why the association is better detected by ancestry-informative SNPs as predicted by Gagnaire et al. [1]. In addition, intrinsic genetic incompatibilities, which reduce gene flow, tend to become trapped at ecotones due to ecological selection, even when loci causing genetic incompatibilities are unlinked with loci involved in adaption to local ecological conditions (Bierne et al. [3]'s coupling hypothesis), leading to correlations between environmental variables and loci not involved in local adaptation. Notably, in Fraïsse et al. [2]'s study, the association between the kelp and ancestry-informative alleles is not consistent throughout the archipelago, casting further doubt on the implication of these alleles in local adaptation.
The study of Fraïsse et al. [2] is therefore an important contribution to evolutionary biology because 1) it provides an empirical demonstration that alleles of foreign origin can be pivotal to detect fine-scale connectivity patterns and 2) it represents a test case of Bierne et al. [3]'s coupling hypothesis, whereby introgressed alleles also enhance patterns of genetic-environment associations. Since genomic scan or GWAS approaches fail to clearly reveal loci involved in local adaptation, how can we disentangle environment-driven selection from intrinsic reproductive barriers and habitat-associated connectivity? A related question is whether we can reliably identify cases of adaptive introgression, which have increasingly been put forward as a mechanism involved in adaptation [4]. Unfortunately, there is no easy answer, and the safest way to go is to rely – where possible – on independent information [5], in particular functional studies of the detected loci, as is for example the case in the mimetic butterfly Heliconius literature (e. g., [6]) where several loci controlling colour pattern variation are well characterized.
References
[1] Gagnaire, P.-A., Broquet, T., Aurelle, D., Viard, F., Souissi, A., Bonhomme, F., Arnaud-Haond, S., & Bierne, N. (2015). Using neutral, selected, and hitchhiker loci to assess connectivity of marine populations in the genomic era. Evolutionary Applications, 8, 769–786. doi: 10.1111/eva.12288
[2] Fraïsse, C., Haguenauer, A., Gerard, K., Weber, A. A.-T., Bierne, N., & Chenuil, A. (2018). Fine-grained habitat-associated genetic connectivity in an admixed population of mussels in the small isolated Kerguelen Islands. bioRxiv, 239244, ver. 4 peer-reviewed and recommended by PCI Evol Biol. doi: 10.1101/239244
[3] Bierne, N., Welch, J., Loire, E., Bonhomme, F., & David, P. (2011). The coupling hypothesis: why genome scans may fail to map local adaptation genes. Molecular Ecology, 20, 2044–2072. doi: 10.1111/j.1365-294X.2011.05080.x
[4] Hedrick, P. W. (2013). Adaptive introgression in animals: examples and comparison to new mutation and standing variation as sources of adaptive variation. Molecular Ecology, 22, 4606–4618. doi: 10.1111/mec.12415
[5] Ravinet, M., Faria, R., Butlin, R. K., Galindo, J., Bierne, N., Rafajlović, M., Noor, M. A. F., Mehlig, B., & Westram, A. M. (2017). Interpreting the genomic landscape of speciation: a road map for finding barriers to gene flow. Journal of Evolutionary Biology, 30, 1450–1477. doi: 10.1111/jeb.13047.
[6] Jay, P., Whibley, A., Frézal, L., Rodríguez de Cara, M. A., Nowell, R. W., Mallet, J., Dasmahapatra, K. K., & Joron, M. (2018). Supergene evolution triggered by the introgression of a chromosomal inversion. Current Biology, 28, 1839–1845.e3. doi: 10.1016/j.cub.2018.04.072