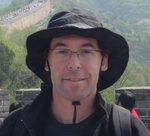 DAY Troy
Dept. of Mathematics & Statistics, Department of Biology, Quees's University, Kingston, Canada
Bioinformatics & Computational Biology, Evolutionary Applications, Evolutionary Dynamics, Evolutionary Ecology, Evolutionary Epidemiology, Evolutionary Theory, Non Genetic Inheritance, Sexual Selection
Recommendation:
1
Reviews:
0
Recommendation: 1
22 Jul 2019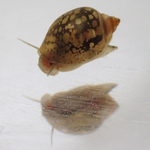 Transgenerational plasticity of inducible defenses: combined effects of grand-parental, parental and current environments
Transgenerational plasticity through three generations
Recommended by Troy Day based on reviews by

Stewart Plaistow

and 1 anonymous reviewer
Organisms very often display phenotypic plasticity, whereby the expression of trait (or suite of traits) changes in a consistent way as a function of some environmental variable. Sometimes this plastic response remains labile and so the trait continues to respond to the environment throughout an organism's life, but there are also many examples in which environmental conditions during a critical developmental window irreversibly set the stage for how a trait will be expressed later in life.
Traditionally, most studies of phenotypic plasticity have considered how an organism's phenotype is altered by the environment that it experiences (called within-generation plasticity) but there is growing interest in how an organism's phenotype is altered by the environment experienced by its ancestors (called transgenerational plasticity) [1]. In the simplest cases an organism's phenotype might be affected by the environmental conditions experienced by its parents. There are several examples of this phenomenon as well, including interesting cases where predator cues experiences by an organism's parents dictate the extent to which it displays a defensive phenotype.
Tariel et al. [2] present a study that takes these ideas to the next logical step and examines transgenerational plasticity through three generations. They used a well-studied system of snails (Physa acuta) that display inducible defences in response to predator (crayfish) cues. The authors exposed three generations of snails to one of two treatments: the presence or absence of predator cues, and then examined a suite of behavioural and morphological traits associated with predator defence. This allowed them to determine if and how offspring, parental, and grandparental environment influence offspring phenotype.
Interestingly, their results do show that transgenerational plasticity can act across multiple generations. The patterns found were complex though and it is difficult at this stage to assess how likely it is that these responses are adaptive. For example, a behavioural trait appears to respond to grandparental but not parental environment, shell thickness responds to both, and snail weight and a composite index of morphology respond to neither. Exactly what this means in terms of an offspring's fitness, however, is unclear. It is also not immediately clear from the study how predictive a grandparent's environment is of the conditions likely to be faced by an individual. Further work will be needed on these issues to better interpret what this transgenerational plasticity means and to assess if it might be an evolved response to cope with varying predation pressure. It would also be useful to delve more deeply into the developmental mechanisms throughout which this plasticity occurs. Irrespective of these issues, however, the study does reveal that transgenerational plasticity across multiple generations can indeed occur and so cannot be ignored as a source of phenotypic variation.
References
[1] West-Eberhard, M. J. (2003). Developmental plasticity and evolution. Oxford University Press.
[2] Tariel, J., Plenet, S., and Luquet, E. (2019). Transgenerational plasticity of inducible defenses: combined effects of grand-parental, parental and current environments. bioRxiv, 589945, ver. 3, peer-reviewed and recommended by Peer Community in Evolutionary Biology. doi: 10.1101/589945