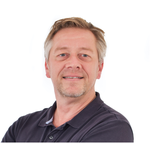 LATTORFF Michael
Lattorff Lab @ Department of Chemistry, University of Nairobi, Nairobi, Kenya
Adaptation, Behavior & Social Evolution, Evolutionary Applications, Evolutionary Ecology, Experimental Evolution, Genetic conflicts, Genome Evolution, Life History, Molecular Evolution, Phenotypic Plasticity, Population Genetics / Genomics, Quantitative Genetics, Reproduction and Sex
Recommendations:
0
Reviews:
2
Areas of expertise
I'm interested in certain characteristics of insect societies, particularly reproductive division of labour and defences against pathogens. I'm interested in 1) worker reproduction in order to understand the evolution of the sterile worker caste 2) the genetic basis of disease resistance 3) plasticity in the activation of immune responses 4) the evolutionary forces driving immune gene evolution at the molecular level 5) social context dependent gene expression changes in social insects.
Reviews: 2
17 Jun 2022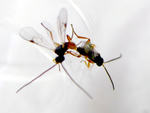 Spontaneous parthenogenesis in the parasitoid wasp Cotesia typhae: low frequency anomaly or evolving process?
The potential evolutionary importance of low-frequency flexibility in reproductive modes
Recommended by Christoph Haag based on reviews by

Michael Lattorff

and

Jens Bast
Occasional events of asexual reproduction in otherwise sexual taxa have been documented since a long time. Accounts range from observations of offspring development from unfertilized eggs in Drosophila to rare offspring production by isolated females in lizards and birds (e.g., Stalker 1954, Watts et al 2006, Ryder et al. 2021). Many more such cases likely await documentation, as rare events are inherently difficult to observe. These rare events of asexual reproduction are often associated with low offspring fitness ("tychoparthenogenesis"), and have mostly been discarded in the evolutionary literature as reproductive accidents without evolutionary significance. Recently, however, there has been an increased interest in the details of evolutionary transitions from sexual to asexual reproduction (e.g., Archetti 2010, Neiman et al.2014, Lenormand et al. 2016), because these details may be key to understanding why successful transitions are rare, why they occur more frequently in some groups than in others, and why certain genetic mechanisms of ploidy maintenance or ploidy restoration are more often observed than others. In this context, the hypothesis has been formulated that regular or even obligate asexual reproduction may evolve from these rare events of asexual reproduction (e.g., Schwander et al. 2010).
A new study by Capdevielle Dulac et al. (2022) now investigates this question in a parasitoid wasp, highlighting also the fact that what is considered rare or occasional may differ from one system to the next. The results show "rare" parthenogenetic production of diploid daughters occurring at variable frequencies (from zero to 2 %) in different laboratory strains, as well as in a natural population. They also demonstrate parthenogenetic production of female offspring in both virgin females and mated ones, as well as no reduced fecundity of parthenogenetically produced offspring. These findings suggest that parthenogenetic production of daughters, while still being rare, may be a more regular and less deleterious reproductive feature in this species than in other cases of occasional asexuality. Indeed, haplodiploid organisms, such as this parasitoid wasp have been hypothesized to facilitate evolutionary transitions to asexuality (Neimann et al. 2014, Van Der Kooi et al. 2017). First, in haploidiploid organisms, females are diploid and develop from normal, fertilized eggs, but males are haploid as they develop parthenogenetically from unfertilized eggs. This means that, in these species, fertilization is not necessarily needed to trigger development, thus removing one of the constraints for transitions to obligate asexuality (Engelstädter 2008, Vorburger 2014). Second, spermatogenesis in males occurs by a modified meiosis that skips the first meiotic division (e.g., Ferree et al. 2019). Haploidiploid organisms may thus have a potential route for an evolutionary transition to obligate parthenogenesis that is not available to organisms: The pathways for the modified meiosis may be re-used for oogenesis, which might result in unreduced, diploid eggs. Third, the particular species studied here regularly undergoes inbreeding by brother-sister mating within their hosts. Homozygosity, including at the sex determination locus (Engelstädter 2008), is therefore expected to have less negative effects in this species compared to many other, non-inbreeding haplodipoids (see also Little et al. 2017). This particular species may therefore be less affected by loss of heterozygosity, which occurs in a fashion similar to self-fertilization under many forms of non-clonal parthenogenesis.
Indeed, the study also addresses the mechanisms underlying parthenogenesis in the species. Surprisingly, the authors find that parthenogenetically produced females are likely produced by two distinct genetic mechanisms. The first results in clonality (maintenance of the maternal genotype), whereas the second one results in a loss of heterozygosity towards the telomeres, likely due to crossovers occurring between the centromeres and the telomeres. Moreover, bacterial infections appear to affect the propensity of parthenogenesis but are unlikely the primary cause. Together, the finding suggests that parthenogenesis is a variable trait in the species, both in terms of frequency and mechanisms. It is not entirely clear to what degree this variation is heritable, but if it is, then these results constitute evidence for low-frequency existence of variable and heritable parthenogenesis phenotypes, that is, the raw material from which evolutionary transitions to more regular forms of parthenogenesis may occur.
References
Archetti M (2010) Complementation, Genetic Conflict, and the Evolution of Sex and Recombination. Journal of Heredity, 101, S21–S33. https://doi.org/10.1093/jhered/esq009
Capdevielle Dulac C, Benoist R, Paquet S, Calatayud P-A, Obonyo J, Kaiser L, Mougel F (2022) Spontaneous parthenogenesis in the parasitoid wasp Cotesia typhae: low frequency anomaly or evolving process? bioRxiv, 2021.12.13.472356, ver. 6 peer-reviewed and recommended by Peer Community in Evolutionary Biology. https://doi.org/10.1101/2021.12.13.472356
Engelstädter J (2008) Constraints on the evolution of asexual reproduction. BioEssays, 30, 1138–1150. https://doi.org/10.1002/bies.20833
Ferree PM, Aldrich JC, Jing XA, Norwood CT, Van Schaick MR, Cheema MS, Ausió J, Gowen BE (2019) Spermatogenesis in haploid males of the jewel wasp Nasonia vitripennis. Scientific Reports, 9, 12194. https://doi.org/10.1038/s41598-019-48332-9
van der Kooi CJ, Matthey-Doret C, Schwander T (2017) Evolution and comparative ecology of parthenogenesis in haplodiploid arthropods. Evolution Letters, 1, 304–316. https://doi.org/10.1002/evl3.30
Lenormand T, Engelstädter J, Johnston SE, Wijnker E, Haag CR (2016) Evolutionary mysteries in meiosis. Philosophical Transactions of the Royal Society B: Biological Sciences, 371, 20160001. https://doi.org/10.1098/rstb.2016.0001
Little CJ, Chapuis M-P, Blondin L, Chapuis E, Jourdan-Pineau H (2017) Exploring the relationship between tychoparthenogenesis and inbreeding depression in the Desert Locust, Schistocerca gregaria. Ecology and Evolution, 7, 6003–6011. https://doi.org/10.1002/ece3.3103
Neiman M, Sharbel TF, Schwander T (2014) Genetic causes of transitions from sexual reproduction to asexuality in plants and animals. Journal of Evolutionary Biology, 27, 1346–1359. https://doi.org/10.1111/jeb.12357
Ryder OA, Thomas S, Judson JM, Romanov MN, Dandekar S, Papp JC, Sidak-Loftis LC, Walker K, Stalis IH, Mace M, Steiner CC, Chemnick LG (2021) Facultative Parthenogenesis in California Condors. Journal of Heredity, 112, 569–574. https://doi.org/10.1093/jhered/esab052
Schwander T, Vuilleumier S, Dubman J, Crespi BJ (2010) Positive feedback in the transition from sexual reproduction to parthenogenesis. Proceedings of the Royal Society B: Biological Sciences, 277, 1435–1442. https://doi.org/10.1098/rspb.2009.2113
Stalker HD (1954) Parthenogenesis in Drosophila. Genetics, 39, 4–34. https://doi.org/10.1093/genetics/39.1.4
Vorburger C (2014) Thelytoky and Sex Determination in the Hymenoptera: Mutual Constraints. Sexual Development, 8, 50–58. https://doi.org/10.1159/000356508
Watts PC, Buley KR, Sanderson S, Boardman W, Ciofi C, Gibson R (2006) Parthenogenesis in Komodo dragons. Nature, 444, 1021–1022. https://doi.org/10.1038/4441021a
05 Feb 2021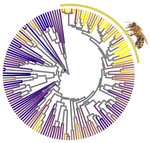 Relaxation of purifying selection suggests low effective population size in eusocial Hymenoptera and solitary pollinating bees
Multi-gene and lineage comparative assessment of the strength of selection in Hymenoptera
Recommended by Bertanne Visser based on reviews by

Michael Lattorff

and 1 anonymous reviewer
Genetic variation is the raw material for selection to act upon and the amount of genetic variation present within a population is a pivotal determinant of a population's evolutionary potential. A large effective population size, i.e., the ideal number of individuals experiencing the same amount of genetic drift and inbreeding as an actual population, Ne (Wright 1931, Crow 1954), thus increases the probability of long-term survival of a population. However, natural populations, as opposed to theoretical ones, rarely adhere to the requirements of an ideal panmictic population (Sjödin et al. 2005). A range of circumstances can reduce Ne, including the structuring of populations (through space and time, as well as age and developmental stages) and inbreeding (Charlesworth 2009). In mammals, species with a larger body mass (as a proxy for lower Ne) were found to have a higher rate of nonsynonymous nucleotide substitutions (that alter the amino acid sequence of a protein), as well as radical amino acid substitutions (altering the physicochemical properties of a protein) (Popadin et al. 2007). In general, low effective population sizes increase the chance of mutation accumulation and drift, while reducing the strength of selection (Sjödin et al. 2005).
In this paper, Weyna and Romiguier (2021) set out to test if parasitism, body size, geographic range, and/or eusociality affect the strength of selection in Hymenoptera. Hymenoptera include the bees, wasps and ants and is an extraordinarily diverse order within the insects. It was recently estimated that Hymenoptera is the most speciose order of the animal kingdom (Forbes et al. 2018). Hymenoptera are further characterized by an impressive radiation of parasitic species, mainly parasitoids, that feed in or on a single host individual to complete their own development (Godfray 1994). All hymenopterans share the same sex determination system: haplo-diploidy, where unfertilized eggs are haploid males and fertilized eggs are diploid females. Compared to other animals, Hymenoptera further contain an impressive number of clades that evolved eusociality (Rehan and Toth 2015), in which societies show a clear division of labor for reproduction (i.e., castes) and cooperative brood care. Hymenopterans thus represent a diverse and interesting group of insects to investigate potential factors affecting strength of selection and Ne.
Using a previously published phylogenomic dataset containing 3256 genes and 169 hymenopteran species (Peters et al. 2017), Weyna and Romiguier (2021) estimated mean genomic dN/dS ratios (nonsynonymous to synonymous substitution rates) for each species and compared these values between parasitic and non-parasitic species, eusocial and solitary species, and in relation to body size, parasitoid-specific traits and geographic range, thought to affect the effective population size and strength of selection. The use of a large number of species, as well as several distinct traits is a clear asset of this study. The authors found no effect of body size, geographic range or parasitism (including a range of parasitoid-specific traits). There was an effect, however, of eusociality where dN/dS increased in three out of four eusocial lineages. Future studies including more independent evolutionary transitions to eusociality can lend further support that eusocial species indeed reduces the efficiency of selection. The most intriguing result was that for solitary and social bees, with high dN/dS ratios and a strong signature of relaxed selection (i.e., the elimination or reduction of a source of selection (Lahti et al. 2009). The authors suggest that the pollen-collecting behaviors of these species can constrain Ne, as pollen availability varies at both a spatial and temporal scale, requiring a large investment in foraging that may in turn limit reproductive output. It would be interesting to see if other pollen feeders, such as certain beetles, flies, butterflies and moths, as well as mites and spiders, experience relaxed selection as a consequence of the trade-off between energy investment in pollen foraging versus fecundity.
References
Charlesworth, B. (2009). Effective population size and patterns of molecular evolution and variation. Nature Reviews Genetics, 10(3), 195-205. doi: https://doi.org/10.1038/nrg2526
Crow, J. F. (1954) Statistics and Mathematics in Biology (eds Kempthorne, O., Bancroft, T. A., Gowen, J. W. & Lush, J. L.) 543–556 (Iowa State Univ. Press, Ames, Iowa)
Forbes, A. A., Bagley, R. K., Beer, M. A., Hippee, A. C., and Widmayer, H. A. (2018). Quantifying the unquantifiable: why Hymenoptera, not Coleoptera, is the most speciose animal order. BMC ecology, 18(1), 1-11. doi: https://doi.org/10.1186/s12898-018-0176-x
Godfray, H. C. J. (1994) Parasitoids: Behavioral and Evolutionary Ecology. Vol. 67, Princeton University Press, 1994. doi: https://doi.org/10.2307/j.ctvs32rmp
Lahti et al. (2009). Relaxed selection in the wild. Trends in ecology & evolution, 24(9), 487-496. doi: https://doi.org/10.1016/j.tree.2009.03.010
Peters et al. (2017). Evolutionary history of the Hymenoptera. Current Biology, 27(7), 1013-1018. doi: https://doi.org/10.1016/j.cub.2017.01.027
Popadin, K., Polishchuk, L. V., Mamirova, L., Knorre, D., and Gunbin, K. (2007). Accumulation of slightly deleterious mutations in mitochondrial protein-coding genes of large versus small mammals. Proceedings of the National Academy of Sciences, 104(33), 13390-13395. doi: https://doi.org/10.1073/pnas.0701256104
Rehan, S. M., and Toth, A. L. (2015). Climbing the social ladder: the molecular evolution of sociality. Trends in ecology & evolution, 30(7), 426-433. doi: https://doi.org/10.1016/j.tree.2015.05.004
Sjödin, P., Kaj, I., Krone, S., Lascoux, M., and Nordborg, M. (2005). On the meaning and existence of an effective population size. Genetics, 169(2), 1061-1070. doi: https://doi.org/10.1534/genetics.104.026799
Weyna, A., and Romiguier, J. (2021) Relaxation of purifying selection suggests low effective population size in eusocial Hymenoptera and solitary pollinating bees. bioRxiv, 2020.04.14.038893, ver. 5 peer-reviewed and recommended by PCI Evol Biol. doi: https://doi.org/10.1101/2020.04.14.038893
Wright, S. (1931). Evolution in Mendelian populations. Genetics, 16(2), 97-159.